MAGIC MAKEUP BLENDER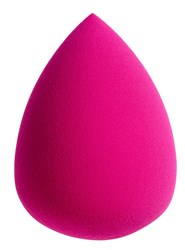 MAGIC MAKEUP BLENDER
EAN Nr#: 9331880005399
Voorraad:
10
€
9
,
00
The ultimate makeup tool. A professional finish and flawless complexion every time.
ModelCo MAGIC MAKEUP BLENDER has a soft suede texture with curves that fit the contours of your face to seamlessly blend makeup and leave an impeccable and undetectable finish.
The unique shape ensures flawless, streak-free application with minimum product waste. Use to apply primers, foundations, powders, cream blushes and any other complexion product.
ModelCo Tip: Wet the sponge and squeeze out excess water for a more sheer, even and natural finish to your makeup.
Why you need it:
Durable, non-disposable

Provides effortless and fast application

Sheer, buildable coverage

Can be used wet or dry
DIRECTIONS FOR USE:
Dampen the sponge and squeeze out excess moisture. Both top and bottom sides of the MAGIC MAKEUP BLENDER can be used; the pointed end allows for precision blending in hard-to-reach places, while the rounder, plumper end blends foundation over larger areas for defined contouring and highlighting. Bounce the sponge gently over the face to feather out makeup, eliminating any tell-tale lines and leaving a flawless finish.
CLEANING YOUR MAGIC MAKEUP BLENDER:
1. Run the sponge under warm water
2. Lather, using a mild soap or gentle shampoo, and work any product out of the sponge with your fingers
3. Rinse the sponge until the water runs clear
4. Wring out and pat dry with a clean towel. Allow the sponge to air dry